It's the first time I ever blog in English so – please, bare with me and endure my literary clumsiness.
I do it because I want to tell you the story of an international wedding. I also do it because I have a LOT of foreign clients. And I do it because I know you, who are reading this now, can understand it.
I might lose some of my written pedantry (but is that a bad thing, really?). I might shorten my sentences (again, how is that bad?). In the end, my style might suffer a bit and you might have a hard time hearing my voice, but I swear, it's still me hidden here behind the English words.
So, beloved guests, this is the story of the Beautiful Silence. It's the story of one of my favorite weddings ever (and I did attend a few…). It's the story of a wedding that was built in more than two months, but less than three. It's the story of a quiet and beautiful Romanian girl and her ever-smiling husband (lots of people might think he's an actor, that's the way he smiles). He is her husband now, but he wasn't three months ago, because, you see, this is when she came to meet me and this is how we started planning their wedding.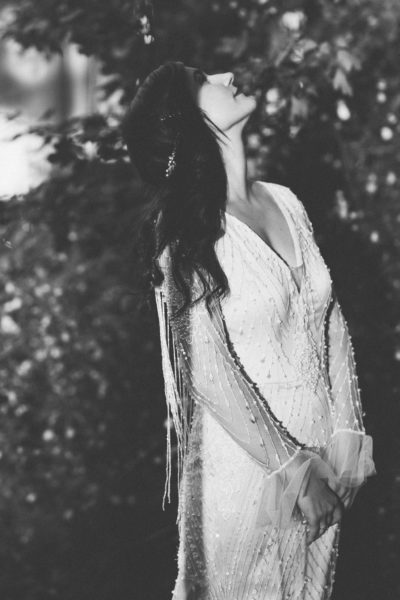 I'd like to start with the ending and tell you that most of the times brides come to me when the night is over and ask – "so? how was it?" – and I always reply – "YOU tell me how was it! Because the way I see things, feel things, witness things is 100% irrelevant. It is YOUR wedding and you are the only judge there is for the way it was". But this time? Well… this time it was different. I felt the need of saying my goodbye by congratulating them for the wedding, for the courage, for the love and for the Beautiful Silence I felt throughout all the ceremony, the friends' laughter, even throughout the crazy dancing that took place (and boy, did they dance!). I really felt it was different and I felt lucky to have witnessed and played a role in the creation of this Beautiful Silence. Of this Beautiful Wedding.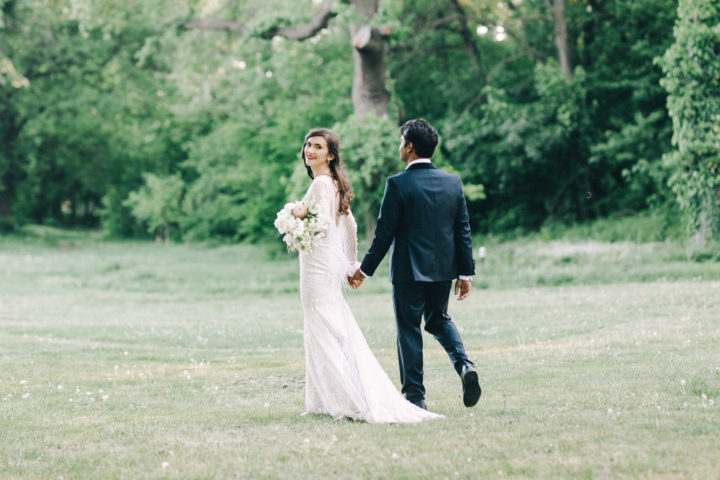 See, ideas come easily to me when I look back. I could easily lie to you and say that was I, this wild genius, who thought the whole thing through. Who conceived this "Beautiful Silence" concept and then everything that followed was the fruit of my imagination. But in reality things are the other way around – this is who they are. This Beautiful Silence is just how they live and all that happened was in no way forced, put there by the hand of someone else or designed by anyone but their simple presence. This "concept" was never in my mind until today, when I saw the first photos from Vanilla Roads.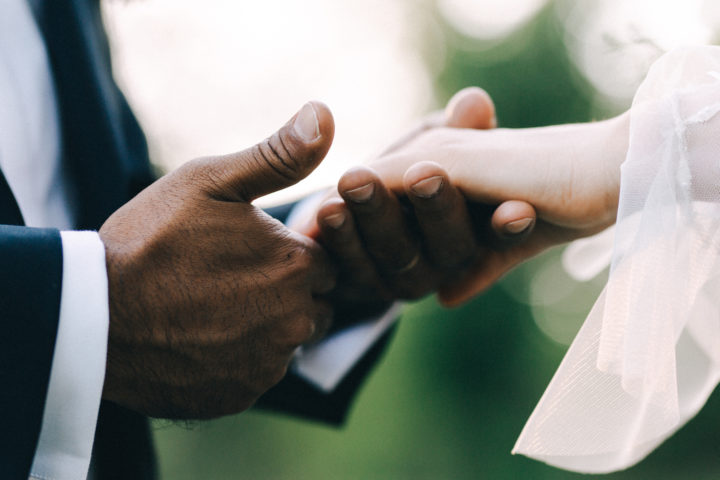 To take you quickly through our road of creating this wedding, I must start by confessing that it was very easy. Too easy. So easy that it could have taken my bride-standard veeeery high. So high that I hope I'll come back to Earth soon, for my sake and everyone else's. We started talking in January and then just passed by each and every contract with grace and silence. I was not there for each contract signing but I was there for any advice or uncertainty and it was not difficult, as they were just a few.
They visited all the places I put on the list that I thought fitted their vision of the wedding and then some more. In the end Diplomat seemed as the right choice – and it probably truly was. This chic rather small (but not too small) restaurant in Herastrau, surrounded by green, with a beautiful personality.
I remember the day we met Irina (Jolie Joie) to talk about the flowers, as it was one of those snowy days in early March. I went to a yoga class, ate something then went to Dialogue – Social Bar to meet with the girls. I remember marching through the knee-high snow. There was a glimpse of sun and the snow was very bright. And I thought to myself I should remember this. So I did.  The meeting lasted approximately 2 hours and at the end of those two hours things were pretty much clear. Raluca already had a list of flowers she liked and although we had no idea of the number of guests or the way we'll set tables, things got pretty clear by talking about them. I remember clearly Irina asking (joking) – "but…are you just starting to organize this? "(as it's common fact that weddings usually get planned in one whole year or even more – and we had 50-something days to go until W Day). And we said "actually, yes". And actually that made perfect sense for the moment. After the meeting I met my husband and we went to the National Theater to watch Ionesco's "Exit The King". Which was intensely beautiful, so I'd say that was a great day of my life, touched by the Beautiful Silence.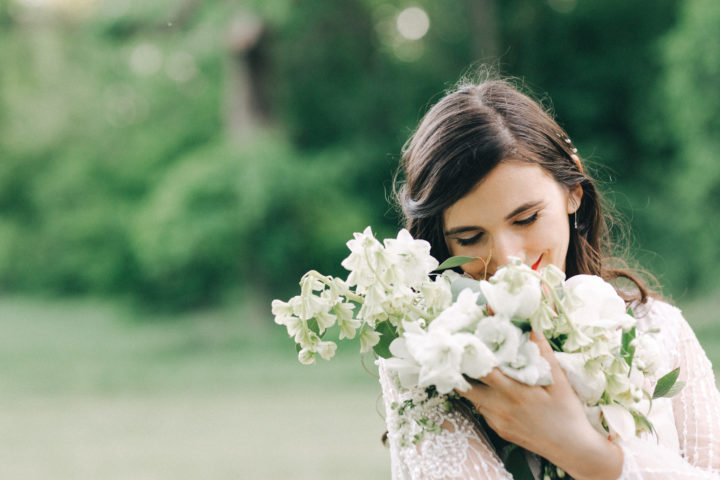 The rest of the project went as smooth as that March day, even though some people might have thought it's very complicated, have they walked in my clients' shoes. The groom was in and out of Romania, ordering his costume to Sir Ludovic just in time. The bride also ordered her dress at Oana Lupas's atelier, in Cluj. I had no idea what the dress looked like until W Day – and boy, was I surprised!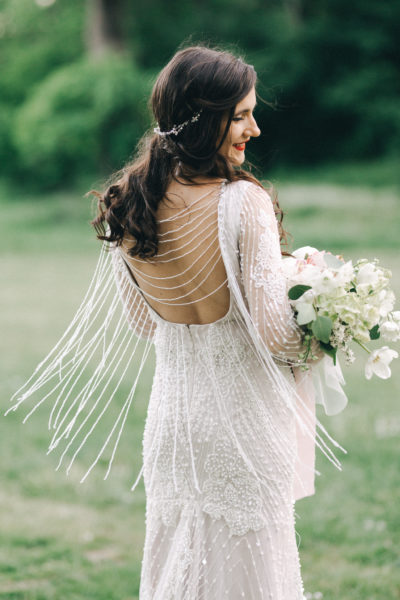 Meanwhile Raluca was designing the interior of their new apartment so she did not have so much time for planning. To legally get married in Romania with someone who was born in Bangladesh and lived most of his young life in New Zealand it's not at all easy. Papers were brought by Raluca from Berlin and a lot of coming and going took place in March and April until finally, the W Day came true.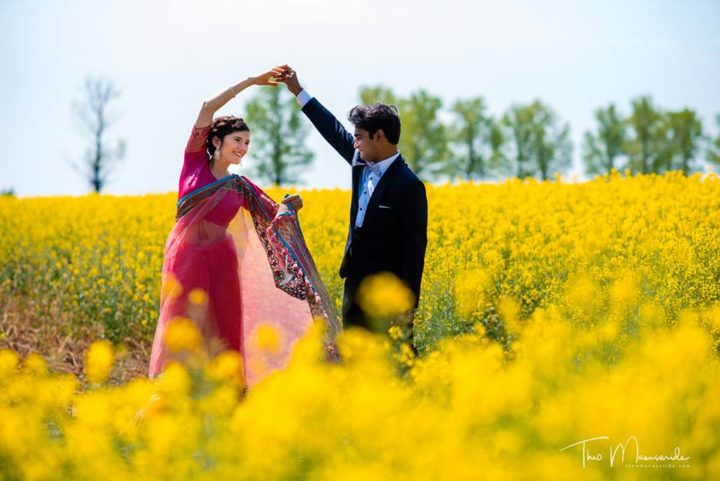 The civil ceremony took place on an April Saturday. Raluca wore a traditional Bangladesh saree. Then, Sunday, came the wedding. And let me tell you…it was perfect because it was imperfect. She looked stunning, he looked equally stunning. The party started around 15.00 and ended a bit after 23.00. There was dancing and laughter. They were memories made and tears of joy appeared here and there. The food was delicious the people were beautiful. The band played their best and everybody participated in each minute as they really meant it.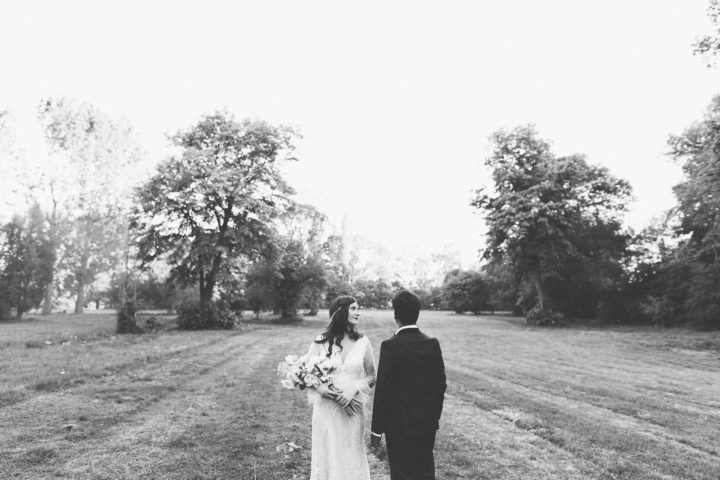 I'll do my share of thanking to the oh-so-great team that made everything possible and here it goes:
For Saturday:
Photography – Theo Manusaride
Make-up – Andreea Cecilia
Hairstyle – Daniela Petrescu
For Sunday:
Ceremony served by rev. Paul Goodridge (Bucharest Anglican Church) at Flavours in the Garden
Live Harp Music – Mariana Tudor Ulianovschi
Flower design & decor – Jolie Joie
Bridal Dress – Oana Lupas
Groom's Suit – Sir Ludovic
Make-up – Tania Cozma
Hairstyle – Andreea Iordache
Hair accesory – Flori de portocal
Entertainment – Popas Band
Sweet buffet – Tarte mici
Photography & videography – Vanilla Roads
Venue – Restaurant Diplomat
Great help came from Sorina, Florentina & Stefania, my girls from the DallesGo Wedding Planning class. 
Planning & coordinating – yours truly.
Raluca, Shahriar, stay beautiful & enjoy the silence!