People who know me know that I'm not the happiest cookie when I hear about participating in a styled shoot. First of all, because I sometimes wonder if I'm not in the way of other people, rather than actually helping, then because it's really a big effort, but MOSTLY because I don't like meaningless things. I totally and completely understand why florists, photographers, calligraphers, cake or dress makers need these editorials, to showcase their work in ideal conditions. It's just my involvement which seem rather useless to me sometimes, unless there is a real reason for me to do it. Unless there is a meaning attached to my gesture.
This need for meaning made me do the Kalnoky styled shoot – I felt like I had a connection with the place and felt the need to show it to other people. And yes, maybe my egocentrism liked the Armstrong-like feeling when he first set foot on the moon (as I am quite sure other planners will take their weddings there too, soon).
But this is nothing compared to the reason why I did the styled shooting that we're debating right here & right now. You see, the place I picked for this photo session is my parents house/garden in the countryside, the place where I spent some summer weeks as a child and a teenager. A place I didn't necessary like so much as a child – and I did like it even less as a teenager, as I was never very family-attached or too much of a nature lover. I am a concrete-child, urban spirited, I have all the allergies one can have, I am scared of what I don't understand and I'd enjoyed a lot my fun-time with friends (which meant hanging around downtown, going to pubs and clubs, dancing, drinking – yeap –  and sleeping late). I am still like that now, but of course I grew older& more tired – and started to appreciate more the silence, the green, the clean…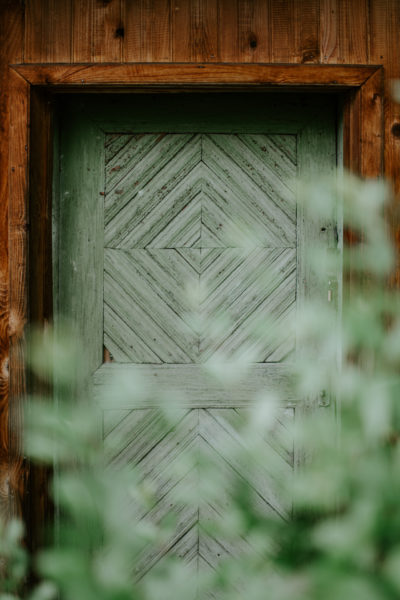 So every time I went to the countryside with my parents in the last 2-3 years I swore to myself I'll have a styled shoot there. I wanted to showcase the impressive and GREEN garden, the trees, the wild. The chairs that have been in my family for quite some time (there are a lot of stories related to them). The wooden church (please, do click and read) that is one of a kind (unfortunately we only got there at night, so you can only see little of it).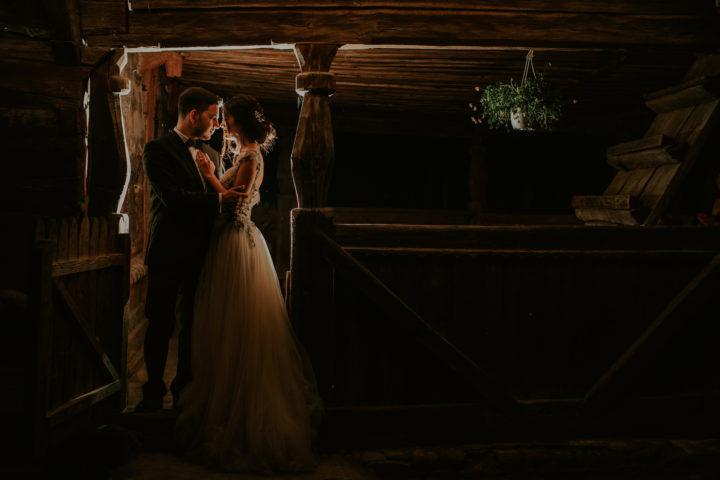 And this is why, dear readers, I sometimes choose to have styled shoots. Only if and when I can attach a meaning, a feeling, a sense to it. And I guess it's the same with my clients and their weddings. I don't like show-off events, I cringe when I see people trying to impress just for the sake of impressing. So please, enjoy the photos and clip that emerged from this need of mine to repair the injustice I did to this place as a teenager.
Gabi & Alex | GARDEN STYLED SHOOT from Despa Films on Vimeo.
You see, you look at pics and probably like them, because they are nice. But I see different things – in the background I see the trees I went hiding behind whenever I was angry for being there instead of hangin' downtown with my friends. These are not necessary the best shots, to be shown in a portfolio, but they are meaningful to me, so they will be here, in this blog post.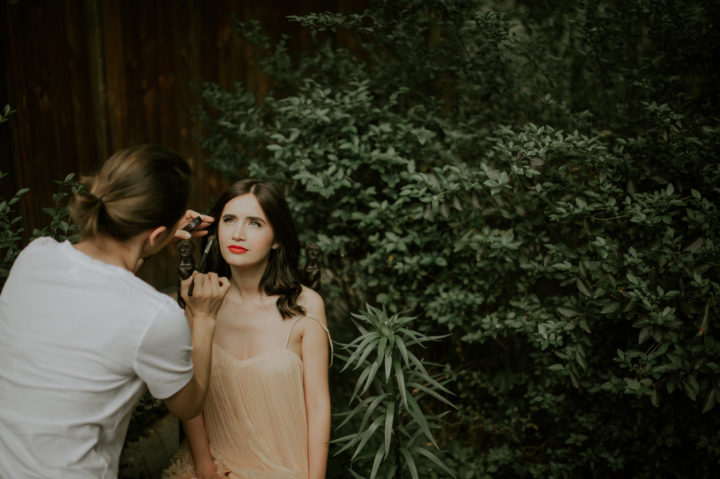 Instead of the picnic table I see the old kitchen door.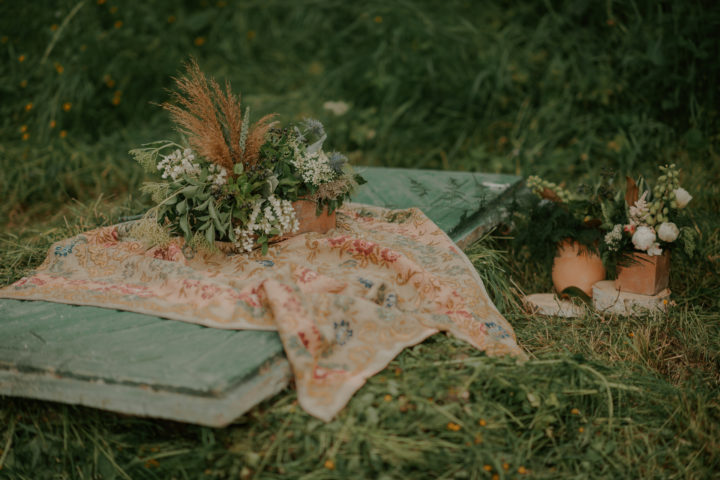 Instead of the Singer sewing machine so hipsterish displayed in the middle of the orchard I see my grandmother's sewing machine that held so many mysteries.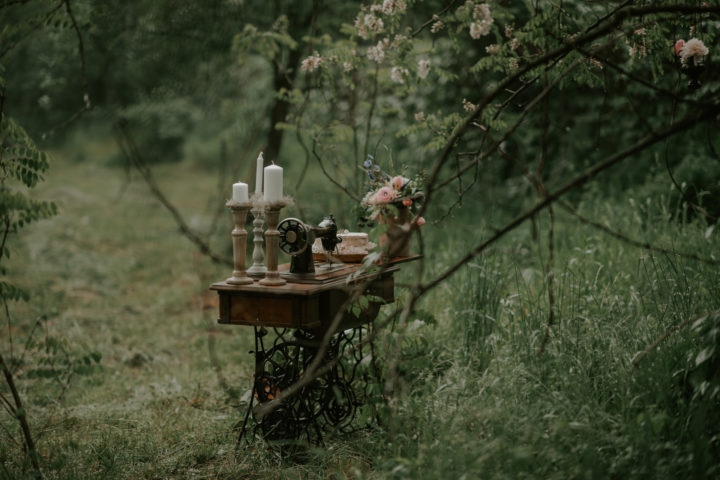 Instead of the cute thingie holding flowers, hanged in the tree I see the old censer me and my cousin stole from the church attic that time we went to visit the cemetery at midnight, just to see what happens (yeah, can you think of something worse than that?!).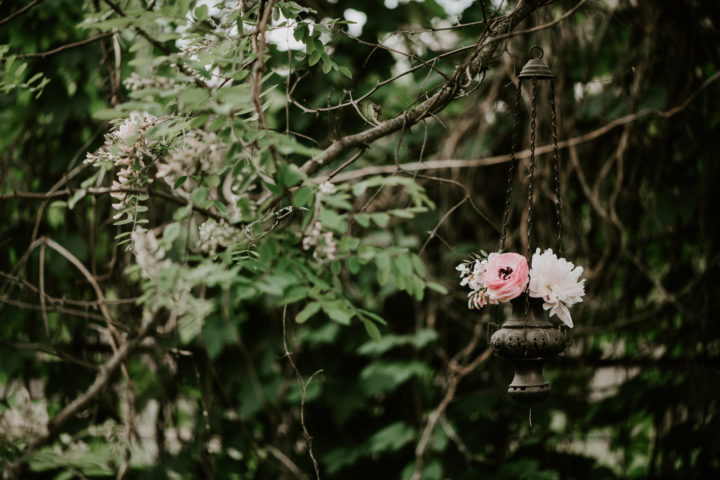 Instead of some wooden carved chairs I see the thrones that looked so large and heavy when I was a child.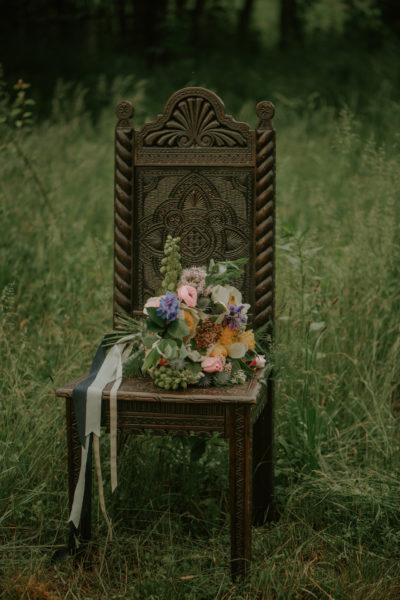 So, you see, everything has a meaning to me. And this is the only type of styled shoot I'll ever do from now on.
A huge hug to all the team who accepted to drive to this middle-of-nowhere place in may, last year.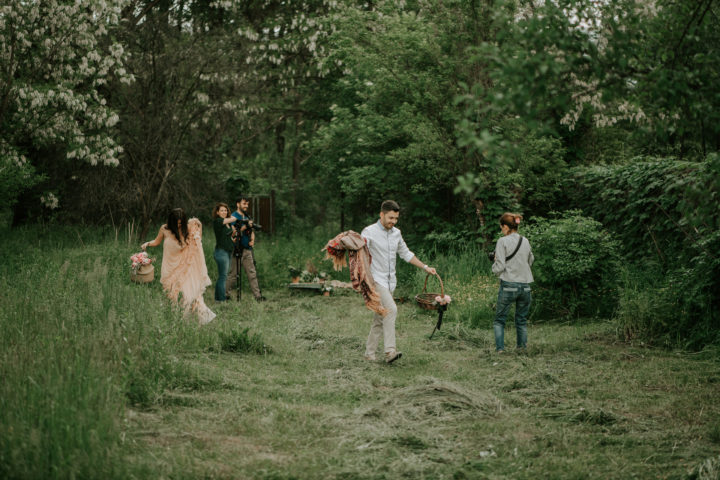 First of all, our ,,models" (I always insist in having a real couple, even if models would do a better and faster job – you cannot fake feelings in photos like that). Gabi and Alex where the most patient ,,subjects" I have ever seen. My dad even asked if they are getting payed to be tortured like that. No, dad, they just like us.
Photography –  Ana & Ioan Stoica – because they are in no matter what, every time, and put up with a lot of doubts coming from me. That is something that requires a type of special energy that I admit I don't have.
Film – Despa Films – who first of all agreed to join and then took their role VERY seriously and wrote a script (which we all ignored, as ungrateful brats), then delivered the nicest clip ever (even in the absence of the script).
Flowers – Valentina Popescu, Interesart (who at that time had just given birth to Mihai – he was also there, as he was only a few weeks old – he experienced his first barbecue that very day).
Zenya – who borrowed us some splendid dresses. We only used one and we took it back in quite bad shape, we hope it was worth it :P
Tania Cozma – who is always charming and patient, the brides whisperer –  and also convinced the delightful couple to join.
For the cake (darn, it was good) we thank Bake My Day which I'd just met back those days and just like that agreed to bake us a cake to use (and eat!) at the shooting. We styled it with natural acacia flowers (and yes, we improvised).
Andreea Iordache & Flori de portocal – probably the most positive hairstylist I know, who always has my side, roots for me and jumps right in the middle of my crazy ideas.
For catering we all thank my dad, who barbecued through our entire photo session, although he did not understand what we are doing in the church/cemetery after 22.30. We ate it all during the storm. Yes, we've had a storm that day. Yay!
Thank you all for such a meaningful day we spent together last year! I got back home around 1, feeling as exhausted as I did years ago, while working in advertising and participating to commercial shootings. But it was all worth it.
Look, spring has arrived earlier this year!